Metal stairs accentuate the originality of the interior or exterior design and can add a sophisticated and elegant appearance to your home or any other property.
Bespoke metal stairs I offer come in many different designs and combination of materials.
They work with wood, glass, LED lighting, leather, stainless steel and other non-ferrous metals.
Types of Bespoke Stairs I Offer:
Straight Stairs.
Winder Stairs.
Half-Landing Stairs.
Quarter-Landing Stairs.
Curved Stairs.
Spiral Stairs.
I Install Bespoke Stairs In:
Houses.
Apartments.
Offices.
Shopping Malls.
Sports Complexes.
Business Centres.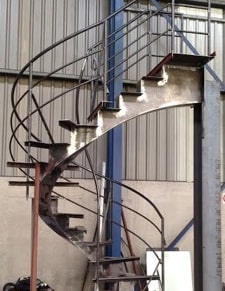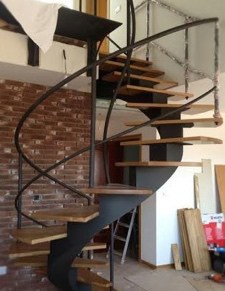 Quality means doing it right when no one is looking.
ADVANTAGES OF METAL STAIRS:
Metal stairs do not creak.
Metal stairs work in harmony with many other materials, such as wood, glass, LED lighting and leather.
Metal stairs will not lose their shape.
Metal stairs can be space saving.
Metal stairs are strong and durable.
Metal stairs offer a variety of types and shapes.
Metal stairs need low maintenance.
Metal stairs are weather resistant.
Metal stairs are a long-term investment.
What our customers says
Testimonials
Mr JD, Gerrards Cross
The result is a functional work of art. Wish I had another bespoke metal stairs for them to do but in any case they are most highly recommended.
Mr PM, Amersham
I am very happy with my new stainless steel bespoke stairs – thanks a lot Pawel. The design, manufacture and installation have all been of the highest quality and we are very pleased we went with STEEL & STYLE DESIGN.
Mr GW, Beaconsfield
Pawel, just a quick note to say that the bespoke metal stairs looks truly amazing! I walked up and down it for the first time yesterday and it felt fantastic. All is perfect in its setting and could not be better… The team were hard working and had a dedicated attention to detail. Thank you STEEL & STYLE DESIGN.