LED
Illuminated Balustrades

I offer a variety of modern, stylish and functional stainless steel LED Illuminated handrail solutions for residential, commercial and public applications.
Where many people walk up and down, drive and leave, excellent vision is crucial and helps prevent accidents. I specialise in LED illuminated handrail solutions and know how to provide the best lighting for residential, commercial and public spaces regardless to its size.
LEGIONLight & QUADRAlight LED illuminated handrail systems provide the precise amount of light, exactly where it is needed.
Available with either brushed stainless, powder coated or warm touch finishes.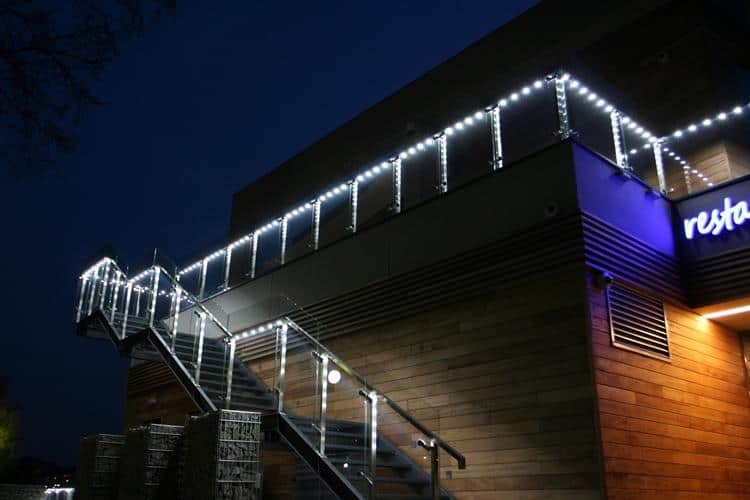 I specialise in bespoke stainless steel LED illuminated balustrade and handrail systems.
My systems are suitable for both internal and external use and provide asymmetric or symmetric lighting distribution in warm, cold white and coloured lights.
LEGIONlight and QUADRAlight LED integrated handrail systems meet the highest quality and safety standards.
All elements have been specially designed and manufactured for installations where all the wiring is neatly hidden from view.
Perfect for atriums and walkways, entrance lobbies, office buildings, bridges, piers, airports, stadiums, train and bus stations, hotels, bars and restaurants.
If you want to find out more about LEGIONlight & QUADRAlight system please contact me today. I am always on hand to guide you through the entire process, from designing your balustrade to the finished installation.











Mr PP, Oxford
Our new led illuminated balustrade looks magnificent. All the measurements were spot on, the manufacturing faultless. Fantastic installation. Well done guys.
Mr JR, Aston Clinton
You never really know who you are hiring for a job. We feel very lucky to have found STEEL & STYLE DESIGN. Pawel went above and beyond what he promised and did fantastic installation. We are very pleased with our new balustrade STEEL & STYLE DESIGN are top notch and I would definitely recommend them.
Mr GF, London.
Illuminated balustrade is looking fab and your team have done a brilliant job. Many thanks.